Guest Posting
If you wish to write a post/article on Operation Disclosure a
ll you need to do is send your entry to
UniversalOm432Hz@gmail.com
applying these following rules.
The subject of your email entry should be: "Entry Post | (Title of your post) | Operation Disclosure"
- Must be in text format
- Proper Grammar
- No foul language
- Your signature/name/username at the top
Send your entry and speak out today!

News Alerts

Featured Post
Source: Dinar Chronicles All member access platforms have been "game tested" and are considered "ready-set-go." As...

Friday, April 28, 2017
4/28/2017 04:00:00 AM
9/11, Bush Family, Cabal, CIA, Clinton Family, Deep State, Obama, Secret History, Secret News, Steve Pieczenik, US Government
INTEL Update (Real News) via email - "9/11 & Process" 4/27/17

Posted By: Mr.Ed [Send E-Mail]
Date: Friday, 28-Apr-2017 00:32:52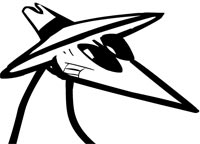 Source: Rumor Mill News

911 - 4/27/17
Dr. Steve Pieczenik in a recent interview on the "Q" Files show with Steve Quayle exposed 911 as a "Standown" or a False Flag in Intelligence parlance just like FDR's Pearl Harbor.
Roosevelt knew that the Japanese were coming because intelligence had cracked the Japs "Purple Code" 6 weeks before December 7th, 1941.
This 45 year intelligence operative stated openly that those responsible for 911 are George W. Bush...Condelezza Rice...Donald Rumsfeld...Dick Cheney...Paul Wolfiwitz...Richard Pearl...Z. Halazad...D. Fife and Sandy Berger.
What we Americans have is a corrupted republic manipulated by Capitalist Preditors and Psychopaths who have bought off and infiltrated many facets of American life who protect themselves through secret societies, sexual blackmail, death threats and lies on a grand scale.
Americans spend their lifetimes working in a manipulated system of debt and after earning one or two million of these fake dollars wind up with little to show for it.
They don't really own their homes or vehicles and are dumbed down and scammed by politicians, media, schools, religions, bankers and courts that are really beholding to the British Empire and the Satanist Vatican Pedophiles.
________________
Process - 4/27/17
The Pentagon has completed its temporary take over of the U.S. Government and is increasing its war against the "Deep State" CIA and NAZIS.
These are the factions who killed JFK and began their long term takeover and ruination of America under Bush, Clinton and Obama.
Notice that Trump has hired many Military Generals to help him defeat this cabal which is being financially starved by the world who found out their long term plan to infiltrate and take over America and kill 90% of Humanity as part of a secret Vatican Program to restore the Roman Empire under the title of the New World Order.
If you weren't sure what was going on, which was hard for many to figure out, this is what it is all about.
Thursday, April 27, 2017
INTEL Update (Real News) via email - "Wars End" 4/25/17

Posted By: Mr.Ed [Send E-Mail]
Date: Thursday, 27-Apr-2017 21:55:23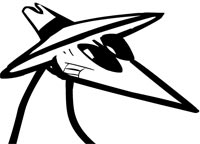 Source: Rumor Mill NewsWars End 4/25/17
The secret meetings of the past years have leaders declaring an end to wars which are ramping down now.
Not only do governments profit from the sale of munitions and hardware but also clean up after the death of combatants.
30 days after the issuance of the death certificate the vermin make a claim on your estate and seize it and also collect on your life insurance policy.
A dead cadaver is worth $11.4 million US dollars to the government and hospitals.
You don't need insurance policies because your birth certificate trust is worth a fortune.
Reform is coming to that industry which is composed of 2200 companies which when compared to other industries, who have 20 different manufacturers of similar items, one can see this scam for what it is.
If it says "Insurance" on it, don't buy it.
Your Cestui Que Vie Trust can easily pay for it.
The perpetrators of war are satanists who pretend to be Jews (Khazarian Mafia, Queen, Nazis and Vatican Pedophiles) of Rome, the City of London, District of Columbia and the United Nations City State located in New York City.
There are currently many armed citizens and military patriots who would like to slaughter those responsible.
We put a stop to that as far back as 2011 and convinced them that the legal method was the best path to take.
We only hope that we can continue to keep the lid on that because so many more citizens have armed themselves since then.

When using the word "God"...you might know that it really stands for "Gold...Order...Dominion" by the Satanists under the pagan office of the Roman Pontiff.

You might also know that all presidents are pre selected and all are related to King John Platenagent of Magna Carta Fame in 1215 A.D.
Extraterrestrial Shot Dead in New Jersey (Case Review by JP)
jp-robinson.com
For a complete overview of the UFO/ET situation read
The Alien Enigma
by JP Robinson.
[Please note: image above is for illustrative purposes only and has no relation to the incident in question.]Source: Ascension With Earth
In 1978, an incredible incident allegedly took place in New Jersey, USA, which has somehow evaded both the attention of many UFO researchers and the mainstream community alike.
Two adjacent military bases Fort Dix and Fort McGuire played host to an incredible extraterrestrial and UFO encounter. UFOs were sighted flying over the bases during the early morning hours of January 18, and shortly afterwards Air Force security patrol were ordered to the back gate of McGuire AFB to allow entry to New Jersey State Police who were searching for something, but what?
State trooper Sgt. Jeff Morse (pseudonym) was one of the airmen on duty and was told that a Fort Dix MP was pursuing a low-flying object that had hovered so close that it was actually just above his car. Then according to the MP a small being with a large head and slender body appeared in front of his car, causing him to panic and shoot the alien several times with a .45 automatic. The being then fled over the fence which separates the two bases, before collapsing on the deserted runway and dying.

The body was found lying on the runway by Morse and his colleagues before other "blue beret" forces unfamiliar to Morse and his companion took over once Morse had followed the routine procedure of cordoning off the area of the "crime scene".

Later that day a C-141 cargo aircraft arrived from Wright-Patterson AFB, Ohio, where a team crated up the body, loaded it on board, before taking off. Morse and other participants were taken to Wright- Patterson AFB two days later where they interrogated and warned not to talk about the incident to anyone. (Morse supplied the names of the interrogation team taken from their name badges, and their identities have been verified.)

The information that follows is taken from the MUFON Symposium Proceedings, "THE FATAL ENCOUNTER AT FT. DIX-McGUIRE: A CASE STUDY; Status Report IV." by Leonard H. Stringfield.

The setting at Wright-Patterson was like that of a court martial, a table and chairs in an unadorned room which Morse describes as follows: "While there we were all together except for actual interrogations. Mine had two men, one apparently a civilian with pipe and beard who never spoke. At one point there were three men. One played nice guy, one mean guy, and, of course, the silent civilian. All they wanted to know was the nature of the incident, what I knew and then told me about my duty to keep my mouth shut... I signed a form and it is supposed to bind me for life."

Never once, as Morse recalls, did any of the interrogators offer information or an explanation of the incident. Nor did anyone ever refer to the retrieved dead body or suggest that it may have been of extraterrestrial origin. Said Morse, "they beat around the bush, all references to it were indirect." The day after the interrogation, Morse returned to McGuire, was debriefed by his Commanding Officer, Lt. Col. FM, and released for normal duty. The incident, he said, was not discussed again by anyone as though it never happened. Morse was debriefed by his commanding officer, a lieutenant colonel shortly after returning to McGuire AFB and heard no more about the incident. But it wasn't long before each of the airmen who had been involved was transferred to a separate overseas base. Morse was shipped to Okinawa, Japan.

Morse was within 40 to 70 feet from the dead body on the abandoned runway #5 at various times during his patrol duty but was never close enough to observe details such as facial features, or its hands and feet. However, under the glare of truck headlights, Morse did recall seeing the skin of the naked hairless body which he described as being wet, shiny, and snake-like. As reported in his initial letter, the entity was about 4 feet in height with a large head, slender torso, thin arms and legs, and overall, of greyish-brown colouration. The humanoid which was not human, seems to fit the anatomical description so often heard from military sources who have made claim to having seen entities at crash sites in the past and most likely fits the Zeta-Reticulan model commonly referred to as the Greys.

UFO researcher Leonard Stringfield wrote to the man using the pseudonym Sgt. Morse, to hear his version of events. Below is a copy of the letter Stringfield received as a reply to his correspondence:

DEPARTMENT OF THE AIR FORCE
TM SECURITY POLICE SQUADRON (PACAF)
APO SAN FRANCISCO 96239

REPLY TO: (deleted)
ATTN OF: (deleted)
(deleted)
SUBJECT:
Response for Request of Information in Palation to U~ Contact
and other Related information
TO: Len Stringfield

1. In January of 1978, I was station at McGuire AFB, N.J.. One evening , during the time frame of 0300 hrs. and O500 hrs., there were a number of UFO sightings in the area over the air field and Ft. DIX Army camp. I am a security policeman and was on routine patrol at the time. N.J. State Police, and Ft. Dix MP's were running code in the direction of Brownsville, N.J.. A state trooper then entered Gate #5 at the rear of the base requesting assistance and permission to enter. I was dispatched and the trooper wanted access to the runway area which led to the very back of the air field and connected with a heavily wooded area which is part of the Dix training area. He informed me that a Ft. Dix MP was pursuing a low flying object which then hovered over his car. He described it as oval shaped, with no details, and glowing with a blueish green color. His radio transmission was cut off. At that time in front of his police car, appeared a thing, about 4 ft. tall, greyish, brown, fat head, long arms, and slender body. The MP panicked and fired five rounds from his .45 Cal into the thing, and one round into the object above. The object then fled straight up and joined with eleven others high in the sky. This we all saw but didn't know the details at the time. Anyway, The thing ran into the woods towards our fence line and they wanted to look for it. By this time several patrols were involved.

2. We found the body of the thing near the runway. It had apparently climbed the fence and died while running. It was all of a sudden hush-hush and no one was allowed near the area. We roped off the area and AF OSI came out and took over. That was the last I saw of it. There was a bad stench coming from it too. Like ammonia smelling but it wasn't constant in the air. That day, a team from Wright-Patterson AFB came in a C-141 and went to the area. They crated it in a wooden box, sprayed something over it, and then put it into a bigger metal container. They loaded it in the plane and took off. That was it, nothing more said, no report made and we were all told not to have anything to say about it or we would be court-martialed.

3. I will be getting out of the air force in about two months. Do Not disclose my name as I could get into trouble. I am interested in pursuing this and other matters if you need help. Forgive me for not signing this but I can't take any chances. Please reply to the above address and my parents will forward it to me or I will be home already. Don't send it here because they monitor all mail closely and I again don't want to take any chances.
Another military figure has come forward in connection to the remarkable incident in New Jersey, but he has been brave enough to use his actual name. Major George Filer now retired (see image above), who was also stationed at McGuire AFB in 1978 was serving as an intelligence officer at the time of the incident and although he was not on duty that morning, he was witness to a lot of unusual activity and he heard talk about the "alien body" the following morning.
Discussing the case with Dr. Steven Greer for The Disclosure Project, Filer said "This particular morning, when I went into the command post, I was met by the head of the command post, and he said that it [had] been a very exciting evening - that [we'd] had UFOs over McGuire all night, that one had apparently landed or crashed at Fort Dix, and that when a military policeman came upon the alien, that he had pulled out a gun and shot him."He told researcher Richard Hall "Our security police went out there and found him at the end of the runway dead. They asked me to brief the general staff," but was later told not to.
In Greer's book
Disclosure
,
Major Filer continued, "The security police were out there and had captured the body, so to speak, and were guarding it. He said that a C-141 from Wright-Patterson was coming in to pick up the body. That made me stand up, because I didn't realize that Wright-Patterson had C-141s." Filer was then told by his superiors that "We want you to brief us at the standup general briefing this morning and explain what happened to everybody".
"And, I said you want me to tell General Tom Sandler and everybody in the command post that we captured an alien?! They said, "Yes, we want you to brief them this morning." Well, I did some checking around, and I called the 38th Military Airlift Wing Command Post to check with them to see if the story was the same I was given. They said, yes, that they had heard the same information; they said that this actually did happen - that an alien was found on the base."
Filer is not new to UFO sightings either. He also chased a UFO over England when flying for the U.S. Air Force. "I didn't believe in UFOs until London Control called us in the winter of 1962 and asked us would we chase one? So we said sure." Since that day he has maintained an interest in the subject, claiming that "I personally have observed a UFO both visually and on radar. I've been chasing them ever since,".
Despite the apparent lack of physical evidence to legitimise this particular case, it is certainly consistent with other stories of a similar kind. The secrecy, the threats, the involvement of Wright-Patterson AFB once again as the site to house and conceal extraterrestrial bodies and craft. To delve deeper into this case click
HERE
to read Leo Stringfield's investigation in more depth.
http://www.jp-robinson.com/single-post/Extraterrestrial-Shot-Dead-in-New-Jersey
Archangel Michael ~ On The Cusp of a Massive Evolutionary Spike in Human Consciousness
April 26, 2017
Source: Love Has Won | By Leslie-Anne Menzies, 04/26/2017
Dear Ones,
You are on the cusp of a massive evolutionary spike in Human Consciousness. You held and arranged the space for this to occur, and occur it will.
You are bringing forth wisdom and information that has been "hidden" for eons.
The time is right - the time is NOW.
You will experience some of your greatest triumphs in these next coming months. For many, this has been a long process and some have given up just before the end line was insight.
For those who have stayed the distance and continued on against all the obstacles that appeared on your pathway, YOU will reap rewards beyond your wildest imaginings.
These are the times you came for. You have prepared for such moments as these when you first set your foot on Planet Earth in this lifetime. You knew what was before you. You knew it was not to be an easy accomplishment BUT still you said "send me," I can complete this mission against all the odds - and here YOU are.
You were NEVER alone, we walked every step of the way beside you, encouraging you when you became too weary to continue.
You have now begun to "feel" that progress has indeed been made and you are leaning into the New Earth with new awareness and insights being delivered to you daily.
Still more of the puzzle pieces are to be revealed and we remind you Dear Ones, each of you hold your own Unique Piece and each of you is required to step forth and place that piece so that ALL can be revealed.
What is your piece Dear One and are you bringing it forward?
No more time to hide or play small in the shadows. The shadows are fading into the Light that is now radiating in greater quantity each new day.
Be the Creator you came to be Dear Ones.
It is indeed your time to shine and the tools are now available for that to happen for each of you. Deep in your hearts you know these words to be true. You have been given the gift of greater confidence, you have searched your Higher Heart and you are now ready to Shine - please do so Dear Ones.
This transition you are instigating is now fully engaged and you are the Transition Team employed to bring the Light.
Dear Ones much is unfolding in your reality now and you are no longer buying into the "fearful" information being played out in an effort to control and manipulate you as in the past. Your unique Light and Soul Signature now defines YOU.
In the past we have stated NO MORE WARS on Planet Earth.
The Company of Heaven, the Galactics and the Beings of Light support the Earths return to full being-ness and will no longer allow or tolerate what you have been told by the mainstream "fear" campaigns.
You are more knowledgable now, and will no longer be seduced into "fear" thinking. You are the keepers of the New Earth, a pristine New Earth awaits you. You are creating it dailywith your LIGHT AND THE LOVE that you are.
Come out fully from the shadows Dear Ones, let your Light shine to its fullest radiance and no darkness can exist in that space.
Dear Ones, we always have, and always will be your Companions on the journey. The journey has stepped up, the excitement is palpable and we stand together Heart to Heart.
Let's step into this next evolutionary leap once again.
And so it is.
I AM ARCHANGEL MICHAEL.